3 Unique Ways to Decorate with Wreaths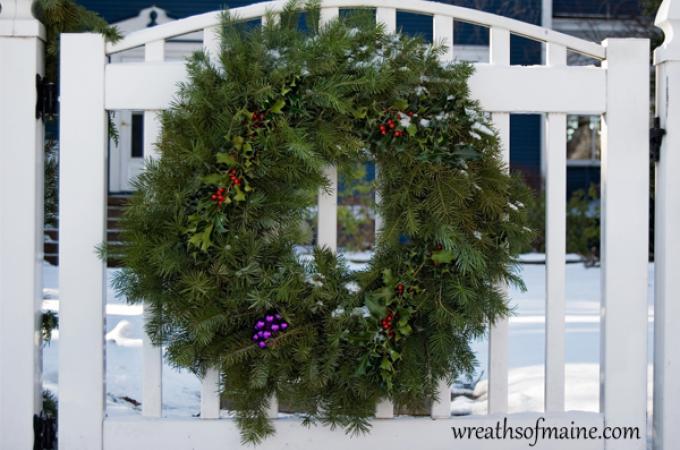 Wreaths are a must-have decoration for Christmas. They instantly give the house a festive vibe and bring back happy memories of holidays past with their beautiful decorations and smells.
Wreaths are traditionally hung on the front door, but why stop there? They also provide a festive spirit and pleasant smell inside the house. You can put one in your living room, in your bedroom and practically everywhere else!
Here are some ideas on how to level up your indoor Christmas decoration game:
1. Stairway banister
The living room stairway is typically one of the first things people see when entering a home, so spruce it up with some Christmas spirit by attaching a wreath to the base. To add even more Christmas flavor, wrap some garland or red ribbon around the banister.
2. Chandelier
If you want to add more Christmas vibe to your holiday meal, add a wreath to the chandelier above the dining room table. You can hang it from the chandelier or incorporate it into the chandelier itself and let the lights shine through the balsam fir.
3. Gallery wall
Gallery walls add drama to a room, and putting a wreath alongside beautiful family photos and artwork is a good idea. With its circular shape, a wreath can serve as a focal point on your gallery wall and add a festive dose to your collection of treasured artworks.
These are just three areas in a home that you can decorate with wreaths. Feel free to try them in other areas as well – above your bed, in a window, as a coffee table centerpiece, over a mirror, over the kitchen sink, on your garage door, on a bookshelf, over a refreshments bar – the possibilities are endless. So experiment, and don't hesitate to think out of the box.
Wreaths of Maine has a large variety of high-quality, handmade wreaths suitable for all your Christmas decorating needs. Check out our collection here.