4 Ways to Spend Your Wreath Fundraising Money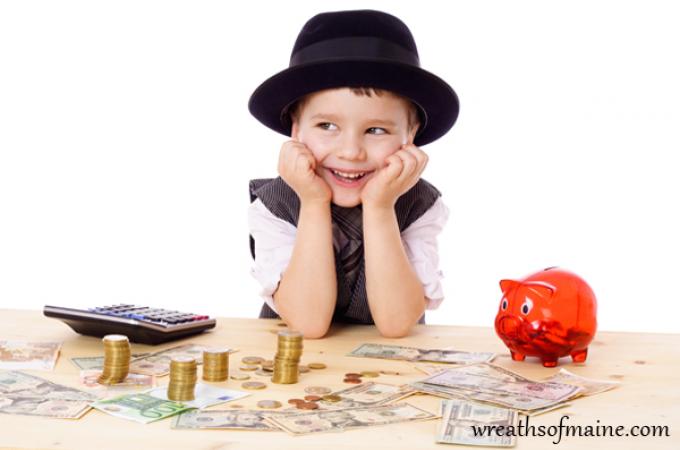 Now that you've earned money from selling wreaths, there are plenty of ways to spend it. You can either enjoy it now or save it for later. Either way, you deserve it, because you've worked hard for it.
Wreath fundraising is more fun if you have a goal in mind. Ask yourself why you wanted to sell wreaths in the first place. Do you want to buy yourself a little something special? Or maybe a lovely gift for your parents this Christmas?
Here are four ideas on how to spend your wreath fundraising money:
1. Christmas shopping
Shopping for special occasions like Christmas is so much fun because of the great deals that are popping up everywhere. You can extend your money and get more value for it by rummaging through discounts and promotions. It's the best time to get a new pair of jeans half off or maybe a new kitchen appliance for your mom. Take advantage of all the amazing discounts, because they won't last long!
2. Spend on your hobby
We've all got hobbies. And if you love what you do and think you need an upgrade, don't think twice. For example, if you love painting and need a sturdier easel or a new set of quality brushes, buy them. Nurturing a hobby is never a bad idea. It's actually a worthwhile investment.
3. Open a savings account
It's always a good idea to save money, whether it's to buy a big ticket item or add to a long-term investment like a college fund. Ask your parents to help you set up a savings account in a bank or credit union, or simply set aside a money jar to deposit your earnings until you've reached the amount you need.
4. Donate to charitable causes
Giving your money to charity is one of the kindest deeds you can do this time of the year. Aid helps those in need buy essential resources such as food, shelter and clothing. You can also help buy Christmas presents for children in low-income families, buy supplies for your community's animal shelter, give funds to organizations that fight disease, and much more. Knowing that you've helped someone in need is something of which you can be proud, because it is a selfless act and will inspire others to do the same.
These are just a few ways to spend your wreath fundraising money. It also pays to consult your parents for wise spending advice.
Would you like to know how to make extra money by selling wreaths on the side? Contact us today at (800) 676-1132 or email: information [at] wreathsofmaine [dot] com